Contact Us
Phone: (714) 529-3908
Attendance Hotline (714) 529-9737
Child Care (714) 990-7537
Fax: (714) 529-3909
Email Mrs. Susan Metcalf, Principal at smetcalf@bousd.us or call her at extension 204.
2014-15 School Supply Lists
2014-15 Parent/Student Handbook
Our handbook can be found here.
Do your shopping online AND help Fanning!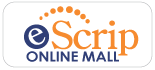 PTA General Association Meetings
Please join us at 7 p.m. in room P602 on these dates:
Oct. 2, 2014
Nov. 13, 2014
Feb. 5, 2015
April 2
May 7
Common Core State Standards
The CCSS are here! Click here for more information about what your child will be learning.
School Supervision Begins at 8:30 a.m. Daily
Parents – Students are not allowed to be on campus until 8:30 AM. There will be NO supervision of students before 8:30 AM. If this will create a hardship for you, please make arrangements for child care by calling (714) 990-7527 or click HERE to visit the Child Care website.
Thank You Donorschoose.Org!
Helpful Links
FRAUD HOTLINE:
(714) 990-7898
School Board Selects New Superintendent
---
The BOUSD Board of Education has selected Dr. Brad Mason to become the next superintendent of the district. Click HERE to view the News Release.
A message from Mrs. Metcalf, Principal
Throughout the year, we will be celebrating this year's PTA theme "There's No Place Like Home," which ties in to this year's school play The Wizard of Oz. Since the earthquake last March, we have come together as a community to stay strong, embrace new challenges and remain positive. In my third year as your principal, I know we will continue to do so, keeping in mind that it is just a matter of time before we are able to come home to Fanning. If I can ever be of assistance, please don't hesitate to contact me (email is usually the quickest way smetcalf@bousd.us ).
Please click here for links to Letters from the Principal.
Update on Fanning Reconstruction and Timeline
Click HERE to view the letter sent to the Fanning and Laurel communities, which recaps what we've accomplished and what work still remains. Because of the additional reconstruction work, students in grades 2-6 may not be able to return to Fanning by the end of this school year. The District will continue to post regular updates on the Fanning Elementary School website. Although, if you have specific questions regarding construction issues, please go to our website www.bousd.us, click on the "Contact Us" link located on the homepage, and type your question(s). We appreciate your understanding and support.
Our Motto

The Fanning School motto, "Preparing children for their tomorrows" is painted on the main media center doors. It serves as a constant reminder to teachers, volunteers, and support staff that every action taken is done with an eye toward each student's future. Daily, students are reminded they are the focus of everyone's efforts as they enter the media center.
Fanning Falcons are Fantastic!
We frequently recognize students who are Respectful, Responsible and Safe. Click here to learn more about the ways we reward students who demonstrate exemplary behavior and/or academic achievement.
On-line Access to Student Textbooks

Did your student forget to bring home a textbook? Would you like your child to get some extra practice at home? Click here for on-line access to all student materials that are available on-line!
How Can I Help Fanning?
In these difficult financial times, parents often ask, "How can I help?" There are a number of easy ways! Click here to find out what they are.
Flu Prevention & Policy
During flu season, please remember that students must be fever-free (as well as vomit and diarrhea free) for 24 hours before coming to school. Please click here for more information.
2014-15 School Calendar
2015-16 School Calendar
Dates to Remember for 2014-15 School Year

►FIRST DAY OF SCHOOL
Tuesday, September 2,
2014

►TEACHER PREP DAYS
(No School)
Friday, December 5,
2014
Friday, March 13, 2015
►LAST DAY OF SCHOOL
Wednesday,
June 17, 2015
(Minimum Day)
Dates to Remember for 2015-16
---

►FIRST DAY OF SCHOOL
Tuesday, September 1,
2015

►TEACHER PREP DAYS
(No School)
Friday, December 4,
2015
Friday, March 18, 2016
►LAST DAY OF SCHOOL
Thursday,
June 16, 2016
(Minimum Day)
You are visitor number
Brea Weather